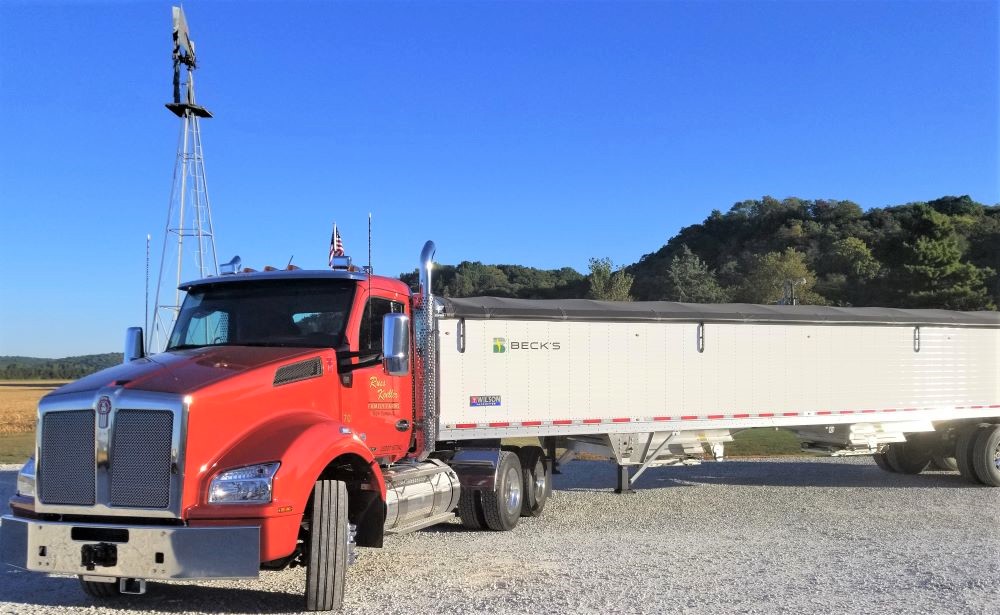 3 years ago...early morning...September 29...new Kenworth truck clean and ready to go haul corn! Thank you Beck's Hybrids!!!
It looks like a brand new trailer has arrived!
We are ready to haul. Let the 2008 harvest begin!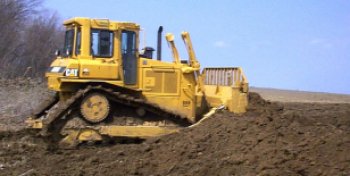 Gavin is pushing dirt with a D6H we had for several years before we sold it. Excavators are fun to operate...dozers...not so much.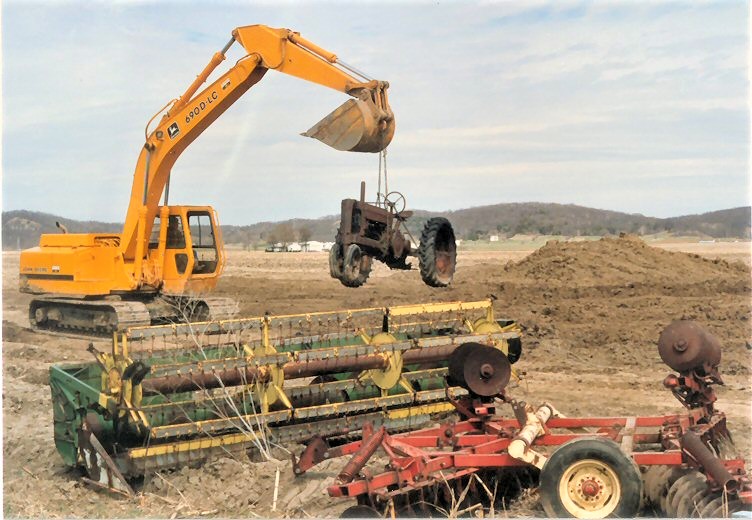 Cleaning up an old farmstead.
These high voltage (365,000 volts) Ameren towers are a pain to have to farm around. We have 19 towers to contend with. Here I drove between the legs to try and plant as close as I can. This shows why the tractor driver has to be prepared to shut off the auto-steer!